As the title suggests, this post will be looking at the beginning, in the sense that our first point of contact is usually by way of monetary exchange. Whether that be in the form of someone collecting for a 'Help the Homeless' charity or maybe the more common one, which would be someone sat, with an upturned hat in front of them. The question 'Who are we actually giving to ?' is aimed towards the former, though if anecdotes are true, then the second is also a possible contender.
Before we really get into this, let me make a quick disclaimer, of sorts. My intention was to write an article about homelessness and to try to cover as much as I could. The current situation, the causes and the possible solutions. It soon turned out that I wasn't going to be able to do that in one sitting. Not without doing the plight a huge disservice. So, this will be the first part. Subsequent articles might be more focused on certain areas within the general theme of homelessness but the key question will remain. What can we do to help end homelessness ?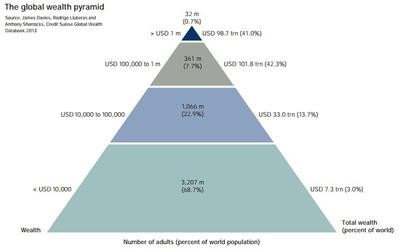 Looking around our world it's hard to believe that with all the technology and advances we have made as a species,one of the most basic human needs is not being met, in at least 1.3% of the world's population. Another fact, that is jaw droppingly obscene, is that the top 10% of adults worldwide, hold 85% of the combined wealth of the world. There are loads of figures that can be played around with but that one is the one I have chosen to use.
Now I don't want to harp on and seem like I'm standing on a soapbox babbling on about poverty, capitalism and the like, so I won't. 'Put up or shut up' you may say, and I'll take that. For the record, here's where we 'put up'.
Why are we doing what we're doing
The chances are you've come through to this page after you've read something else on the site. That being the case you'll know a bit about what Twack is all about, or at least some of what we're trying to do. If you've just landed here via the wonders of Google Search, then just click on the link below and you'll see where this idea had come from
click here to read about 'Twack's Foundation'
Welcome back and if not that then we'll just carry on regardless. When I used the phrase 'Put up or shut up' I meant it. This is not meant to be pointed at any one thing or body out there, that is doing good work around the globe, in all the areas that need help. Problem I have is that when it comes to donations and fundraising and the like, who's it for and why should they have it. What do I mean ? Let me explain.
SHAME ON ME
This paragraph, although free flowing for you dear reader, will probably take me a while, with a fair few breaks in it because I want to try to set it out so there is no confusion and so I don't upset anyone. Everywhere you go there is someone asking for your money.Period. It comes through your letterbox, a knock on your door, at your local school, at work, at the shops and in the media. Loads of different causes, all trying to persuade you that theirs is the one you should be donating to.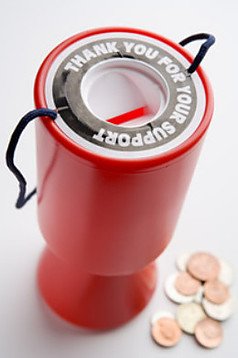 Like I said and will say again. This is not a bad thing, and if we can afford to throw a few quid/dollars/groats into a pot so that it can help someone down the line, then we should.
Personally, we've set up a few direct debits, each one sending a fixed sum every month. 'Whoopy do' me, I hear you say. I have to say it's easy to do that than keep feeling bad every time someone knocks on the door, or stops me outside the local supermarket asking to donate to their particular charity. Shame on me, maybe, it feels as though I'm being underhand by doing it this way, being able to open the door and say 'I already donate to 'such-and-such charity by direct debit, sorry'
Professional Collectors
I promise I'll get to the point in a bit. Nowadays there is a cloud hanging over anything, pretty much, that smells of charitable donations. Originally it was 'Where does the money go' then it was 'where does the aid go' and now it's about cover-ups and abusive workers. For sure, these are the exceptions rather than the rule, but any negative association will impact the confidence of the general public, especially when it is front page news. This in turn has led to the whole industry, taking a bit of a bashing and that, to say the least, is an understatement.
Nowadays when someone comes knocking on your door they will have a name tag as a form of identification, so you at least know that they are legitimate. The same goes for those who might approach you on the high street or wherever they might be lurking. One thing that isn't apparent, is that many of these workers are not actually part of the organisations they are collecting for. They are part of a separate company that is contracted by the charity they are representing. I don't know if this is a good thing or a bad thing but it does show a shift in how these organisations are run. In fact, they are run more like a business than a charity and like I said, I'm not sure if that's a good or a bad thing. I don't know enough about this area to make an informed statement. I plan to though.
What's the bottom line
So whether or not you are donating through a direct debit or more casually, every time you see a tin with a slot in the top, you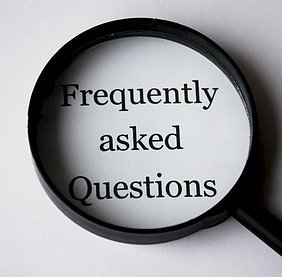 really have no idea where your money is going. Well, I say you don't know where it's going but of course you do, it's written on the side of the tin. I mean what is the money actually doing. Let's see if we can't have an example, OK, I'm doing 'no names', call me chicken, whatever. I'm not here to lambaste anyone, they're doing and I'm not, yet. So you donate 'One' and out of that 'one' who knows what percentage goes on admin, maybe some goes on running costs that are outside of admin (advertising, fundraising, legal costs, day to day stuff) and what percent goes towards the cause. See, I just don't know, do you ?
Let me just add, none of the above is me 'slating' or 'having a go at' any of these organisations, I'm merely pointing out that we give and we don't always know what we're actually giving to.
Who to choose
Here's the 'biggy' and will lead nicely to where I've been heading from the start. Who do you choose and why ? We all pick our 'causes' for a reason. I'm not talking about putting your change in a jar at you local shop or adding your name to your child's or friend's sponsorship form. I'm talking about those bodies we give to because we think their remit fits with our belief. There are multiple charities and non-profit organisations that are all working in the same arena. These might be illness related, famine related, homelessness related and so on. I mean there are so many to choose from. Some do more than others and some are very focused and specific in there aims. Many are global and in many countries, for instance. The only figure I could come up, as to how many of these types of charities exist, was one form 2015. Using that and an average, annual percentage increase over previous years, gives me a 'guesstimate' of somewhere in the region of 1.9 million. It's no wonder it's so hard to choose.
Again, the absolute vast majority are doing a phenomenal job and sometimes in horrendous conditions.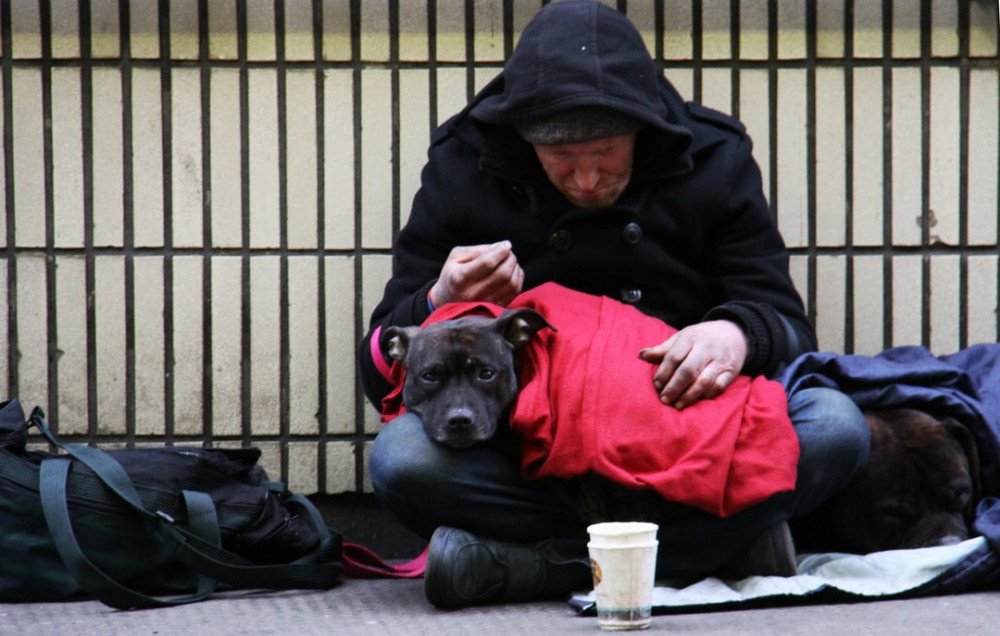 Your choice may be something closer to home rather than a global humanitarian cause. I am a firm believer that charity begins at home, maybe. A relative or close friend may have had an illness, you might like cats, who knows. We all have our reasons. So the lists are endless and choices are difficult, mainly because there are so many choices.
Barely Scratching The Surface
As you can see already, we've barely scratched the surface. We haven't even begun to explore 'homelessness'. Still, I have to start somewhere and the 'first point of contact' seemed the best place to do that. The question of who or what we decide to give to, is a personal one. There are no right or wrong answers. We all have our reasons. Maybe the bigger question is why we choose not to give. Those reasons are yours and only you know the answers.
As you can see though, it's not a shallow topic. There are many layers to it. You may have read this and thought, what has this got to do with homelessness. What can we do to help end homelessness was the opening question. Giving is one thing we can do and yet, often times we don't. Some of the reasons are listed above and some will be more to do with our own preconceptions of the problem and we how we view it. Misconceptions even.
Working out why we do and don't donate is a good place to begin, I feel. This is because, in my opinion, there is a stigma attached to homelessness. I could write thousands of words on the subject but for many they would fall on deaf ears (or eyes) because of their own 'beliefs'. You know what they are. I am sure many of us have a friend or two that, if the discussion arises, will cite their reasons for not giving to a homeless person. No point in me reiterating them here, we're all well aware of them.
In some cases, I am sure they are right. That's some, not all. One friend of mine said something that stuck with me, when we were talking about giving money to those who were obviously homeless. To paraphrase, she said that if she was living on the streets, then she'd probably have a can of something stronger than fizzy pop in her hand. Anything to help the day go by.
I'll leave you with a couple of quotes that resonate with me, in regard to the topic in hand.
"We only see the world through our own eyes and not those of others. We get a facsimile of others lives at best, unless we see it and live it for ourselves." Twack Romero.
"We see, we judge but we don't know what lies behind, or what has gone before in anyone's life." Twack Romero.
I'll leave it there, I think. Thank you for taking the time to read through my offering and please feel free to leave a comment. Any thoughts or suggestions are always welcome.
Be well.
Twack Romero.