Twacks Way-Building a Foundation is about me trying to get everything in place now, for the future. Put me in a room, sit me
in a chair and say… "So Twack, what are your plans ? Visions ? Goals ?" Oh my word, you've just committed yourself to an endless stream of thoughts that are going to be non-stop for the next gazillion hours. It could also be about 'The Twack Foundation'…Ummm, that's for another day.
I have so many ideas and plans for Twack that sometimes I really don't know where to start. There's a spattering of information here already, to give you and idea of what Twack is about…it really is only the tip of the iceberg.
A New Start
So as you may already have read and if not you can here. Twacks WAy-forward. Twack had been sat around, dormant for a number of years. No excuses, I just hadn't found a way to 'pull my finger out' and do something. There was always too much to do and other things taking my time. It was always on my mind but never enough to sit down and say…" Right, let's do this" Obviously this has now changed and chiefly due to my involvement with Wealthy Affiliate.
Once I realised how many opportunities were being afforded to me, I knew now was the time to pick Twack up and do something with it. That being said I was wary of going off 'Half-cocked' as the saying goes. I needed to build with care and due diligence. I now have the tools necessary to be able to create a legacy that will just continue to grow and expand exponentially.
Twack is not some 'Flash in the Pan'…Did I mention that I like cliches and analogies ? I think I probably did…and I do. Twack is here to stay and will require some very solid foundations to be able to fulfill it's potential.
Learn As You Go.
Only a very short time ago, you could have put all of my 'Internet' knowledge onto the back of your hand… It was next to nothing. I used the internet but did not understand it. I'm sure that can be said for most of us. I had no need to. Since joining Wealthy Affiliate, the blindfold had been removed. I had no idea how complicated it all was. Any of us can find a platform or site that will allow us to create a website, for sure. Then what ?
No really ? Then what ? You sit back and wait for everyone to start queuing up to visit your pages ? Chance would be a fine thing. You have to get people to your site and then keep them there. Let's face it, those two things right there are hugely complicated  and rely on many other factors as well. Too many to go into here.
So I had a bit of a steep learning curve going on for certain. I had, had the good fortune to stumble upon a Platform that would enable me to learn all about creating a website, from the inside out.
Opportunity Knocks.
So luck or fate or whatever you want to call it had bought me to Wealthy Affiliate, a platform designed to help you earn an income online. I know, I know, you've heard it all before…. So had I…so believe me when I say that I went into it with my eyes wide open. Long story short and one you can read about on my other sites, I joined up and began to realise that I had found the 'real deal' As they say, when opportunity knocks….open the door, silly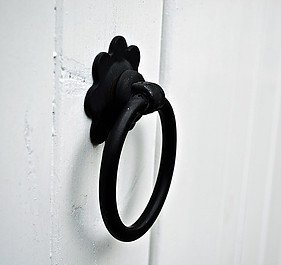 I had made a conscious choice, at the beginning of the year, to have a change of direction in regard to what I did for a living. I wanted to move back into 'refurbishing computers' I had done it before and thoroughly enjoyed it. Plus it worked with being able to 'give back'. You'd be surprised, or maybe not, how many of us pay over the odds for computers. Less is more in my opinion…you just don't need all the bells and whistles…could I use any more cliches ?
Anyway, I'm starting to waffle, let's get back on track… I wanted to go back into to computers but ended up joining Wealthy Affiliate…they are an online 'University' type platform…close enough. It wasn't computer refurbs but I wasn't about to disregard what looked like a phenomenal opportunity either.
Twack Hitched a Ride.
I really didn't want his post to start sounding like a promotional write-up but so far it's been hard not to. Flannel aside then. I now had the chance to learn how to set up websites properly…tried and tested formulas, knowledgeable and experienced community support, 'tools' and the resources to make it all work..there, short and simple.
So while I was 'cutting my teeth' so to speak, it made sense to divert some of my efforts and learning into Twack…Once that penny had dropped, I was on it.
The Twack domain was sat on another hosting site…gathering dust and not much else. I quickly and seamlessly moved it
across to the Wealthy Affiliate Hosting Facility. This was made very simple for me. Once I had it under the one roof I was free to work on it any time I liked. I liked. I used my new-found knowledge to revamp…well, it was more like a complete 'do-over'…I started with just the name, nothing else.
Most definitely a work in progress but that's OK. It will continue to grow and grow properly with no corners cut or half measures taken. As I continue to work on my other sites, I will use the experience to keep improving Twack. Rather that way round than use Twack for the learning. The other sites can be the 'testers' or 'Betas' It really is a win win situation.
Hand In Hand.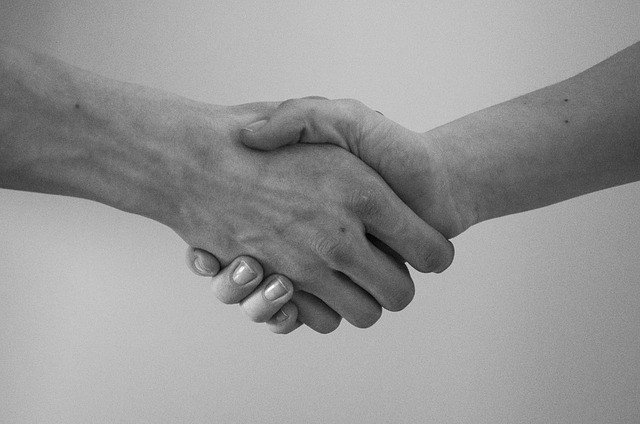 Now the hard work begins. Like I said at the beginning, I have many plans in my head for how I want Twack to grow. There is so much to do but it all has to be done methodically. Small steps. Acorns into oak trees etc etc. I need to get Twack 'Out There'…a presence. We also need to have integrity. Twack is based on some very solid core beliefs and I'm not about to jeopardise those by rushing into anything.
I am going to learn my craft, as it were, applying those new-found skills to Twack. It may take a while longer but it will be worth in the long run.
One of the key lessons I have learned is the importance of creating quality for you. I may ramble on a bit and sometimes I find myself falling asleep as I write, so goodness knows how hard it must be for you, all the while I am trying to create something that is like no other. So if I wander off of some weird tangent…and tangentology is another one of my specialties..you'll have to forgive me.
To help Twack evolve, I need to learn how to do all this internet stuff properly and believe me, there is a lot to learn. Doing what I am with my other sites will enable me to continue on a better road with Twack.
Twack is and always will be about giving, kindness and helping. To start with, that will come from awareness and mindset. In the future we will be able to create and sustain many different facets in the hope of building a better world in which we live. I hope you'll stay with me on this journey.
If you'd like to leave a comment or you have a question, please feel free to do so below. I'll always answer. If you fancy a look at my other site, again a reminder that it is a work in progress, then you are more than welcome to do so.
As always, be well.
Twack Romero.
Ooo..Before you go, if you would like to read a review I did…in my normal style..of Wealthy Affiliate…just click HERE…Thanking you lots.