Welcome to Twack's life of 'Pi'. One line in and already you're wondering what on earth this is going to be about. Well, here's what it's not. It's not an article about the mysterious mathematical number that begins as 3.141592653589793 and goes on for a very long time.
It's not even the 'magic' number though I might be able to find a tenuous link to disprove that statement and here's why. Well, actually let me first tell you why I've bought this to your attention. Sometimes I struggle and get lost in all that 'twack ' is and can be. 'True that', as they say. Even now, when someone asks me what it's about I have to order my thoughts. Not an easy task at the best of times.
Something From Nothing
===>CLICK HERE TO LEARN ALL ABOUT TWACK<===
There's the first aspect, right above in H3. Something from nothing is exactly how 'twack' came about. The premise that we can all come up with an idea, out of nothing, run with it and create whatever. I mean, that's how things start, isn't it ? You're sat there and it just pops into your head. Voila, a unique thought, it doesn't have to be unique. I mean you might wake up one morning and decide you're going to be a baker. Kudos. Easy as that. If you'd like to have a better, more long-winded explanation then feel free to click on the link above, just remember to come back afterwards.
So Why Am I Telling You About Pi
Good question. As well as making something out of nothing, 'twack' is all about 'Paying it Forward' You are all aware of that, I'm sure but if you need a recap then you can find it just below.
===>CLICK HERE TO LEARN ABOUT TWACKS IDEA OF PAYING IT FORWARD<===
Enough of the internal links. Let's get on track. I would be remiss if I came across something that I thought was a good idea and didn't at least give you the opportunity to have a look at it and then decide for yourself. I remember listening to a Jim Rohn CD, some years ago. He was saying how he would tell his friends about the opportunity he was working on and give them the chance to at least come to an informal meeting about the company. His 'tagline' if you like, or caveat, was that he didn't want them coming to him in a few years time, when he was successful and saying that they never had the 'invite'. Smart man.
So, that's what I'm doing. Passing on something that resonates with me and 'twack's' ethos. It might never amount to anything, I have no crystal ball but I like what I have read and the possibilities could be far-reaching, especially being able to get in somewhere, relatively near the start.
What Is 'Pi'
'Pi' is a Crytocurrency. Now, before you turn off, switch off, pack away your reading glasses and do one, just bear with me for a while longer. I know, well knew, nothing about cryptocurrencies. All I knew was Bitcoin and how over the last eighteen months it has been in the news for reaching 'highs' in its value. Currently it's worth somewhere in the region of just over $8k per coin. Now, it's worth mentioning that in true twack fashion, Bitcoin started out as being worthless, it had no value. In fact, it's value during its first year was zero and the highest it went to the following year was $0.39. Such an auspicious start.

How Is 'Pi' Created
See, this is the bit where most of us just take it for granted. OK, well like every other Cryptocurrency, it has to be 'mined'. Only a certain amount can be mined in a certain amount of time. To do the mining, you have to have software and hardware that is up to the job. Simples.
As I'm writing this, I'm grinning with the odd chuckle thrown in for good measure, why? That would be because I would and will, really struggle to try to explain exactly how it is created.
Apparently it's all about 'block chains' and they are in very simple terms, a distributed database that everyone has access to. If, you have a copy of this you can add to it. However, once a block has been added to, it can't be changed. Think of a block as a secure vault with information in. The software does the heavy lifting, making, adding, verifying and securing. As payment for your 'Proof of Work' or your computers hard work, you get a piece of 'Pi'. See what I did there ?
Why Pi Different
I have done my homework but I think I would need to go back to school and have some proper lessons. Some of you might already know the complexities I'm trying, poorly, to explain. Please feel free to enlighten me. Maybe by the time this gets published I will have a better handle on things. A few things make 'Pi' different. So we know that to earn 'Pi' we have to 'mine'. Up until now you would need a computer and one that was pretty powerful. Not sure whether Windows XP would cut it. Not really sure but from what I've read, unless you're just doing it to pay for a night out once a year, then you're going to have to invest in some decent hardware. Then you have to make sure it's running and staying cool 24/7.
A few things make 'Pi' different. So we know that to earn 'Pi' we have to 'mine'. Up until now you would need a computer and one that was pretty powerful. Not sure whether Windows XP would cut it. Not really sure but from what I've read, unless you're just doing it to pay for a night out once a year, then you're going to have to invest in some decent hardware. Then you have to make sure it's running and staying cool 24/7.
Not anymore. Now this is where 'Pi' comes into its own. Now you can do the 'mining' on your phone. Download an 'App' and away you go. Just an 'App' and no battery drain. I mean, of course it will use a fraction, all Apps do but not what you would consider obscene, in a way that you have to keep charging your phone. Don't laugh but I have an iPhone 5s and I still only put it on charge once every twenty-four hours, as per normal.
The other 'quality' piece of information is that this is unlike the majority of 'cryptocurrencies.' This one has been designed so that everyone has the chance to be part of it. Let me just put a piece of their wording below, it might help, I'm rubbish at this.
"As the world becomes increasingly digital, cryptocurrency is a next natural step in the evolution of money. Pi is the first digital currency for everyday people, representing a mjor step forward in the adoption of cryptocurrency worldwide.
Our mission: Build a cryptocurrency and smart contracts platform secured and operated by everyday people.
Our vision: Build the world's most inclusive perr-to-peer marketplace, fueled by Pi, the world's most widely used cryptocurrency.
DISCLAIMER for more advanced readers: Because Pi's mission is to be inclusive as possible, we're going to take this opportunity to introduce our blockchain newbies to the rabbit hole :)"
Does that help ? I think they explain what I was trying to say far more succinctly than I ever could. Everyone gets a piece of the 'Pi' pie. Before we move on, it's worth mentioning at this juncture (love that word) two things, it was one and then another one popped up, happens that way.
Pi is very, very 'twack' is it not ? I mean, when I first came across it, I was reading through the pages on the website and I just knew that I was getting on board. This is designed so that…no, let me rephrase. The way this whole thang has been set up is so that people like you and me are the ones who benefit. I'm sure if I thought about it long enough I could come up with some profound summing up but as yet, it's not coming to me. It just feels right, it's a good fit for all of us and we can all access it, not just a select few who have the means to take advantage due to their own economies of scale, or something like that…. Not a bad attempt.
Is that two things ?
Whoops ! I Forgot To Mention Something
A few salient details for you. Before I get into that. Listen, I forgot to mention, it's free.
You heard me, FREE.
If, you think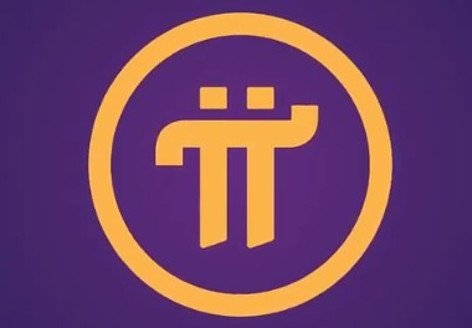 about it, the transaction has already taken place. Quid Pro Quo. We'll get all esoteric if I have to try to explain again. You 'mine', you get 'Pi' that's the deal. Nothing else. Like ourselves, it's all-inclusive. You just download the App for your particular type of phone, set it up, which is easy and you're done.
As part of the ethos, in regard to building a network that is based on trust and security, you need to be 'invited'. Now that doesn't mean you have to sit back and wait for someone to ask you if you'd like to join, it just means that you'll need to have an invitation code, which is usually another persons' user name or 'Invitation code'. I was sent a link through one of my Facebook friends. As soon as I'd done my own due diligence I was in. Then I just told my family about it and said they had to join or I'd stop washing and ironing their clothes.
Get Mining
So, some links would be useful, no doubt. I fully expect you to go to the website and have a good look around, in fact I highly recommend it, it will make much more sense than my attempt. Just follow the link above or search 'Pi Network.' If you decide to join up straight away, remember to use the code 'twack'.
If, you want to just do it now and download the App on your phone, then you can do so with these links. Android first and then. after the next paragraph, the iOS one.
That's it, pretty much. Like I said at the beginning, I just wanted to share this. Whether you do or don't is entirely up to you. One thing I have been trying to get across when I'm talking to people about it, is the timing. I was lucky enough to have the 'invite' sent through to me at just the right time fo rme to follow through. Another time, I might just have ignored it.
How often do we come across an opportunity right at the start. Not very often in my life, that's for sure. I think 'Pi' will always be around and to be involved at the start is amazing. I've joined various platforms over the years and I look at other members who have been involved for a long time, seeing how much they've achieved and I wish I'd found it sooner.
Well, this time I have and now you have too. Enjoy.
Always happy to hear your thoughts, ideas or questions. Please just leave them below.