The Journey Begins
TwAcKs WAy forward is the first part of me being able to give back to you. It took me a while to get my head round how to do this, with the way I am building TwAcK…. Paying it forward, creating kindness and being altruistic don't necessarily find themselves as happy bed partners when it comes to sales, selling and marketing.
True that, I say. However, when all is said and done, TwAcK is about paying it forward and if I find something that I think will be of benefit to you then I will share. Not only that, without some help I would not be here today…and that's true on many levels.
So view the post with an open mind and know that this is just another part of a journey that is ongoing and will eventually create some broader and more far-reaching help, guidance and support where it is most needed in our world.
TwAcK Was Languishing
You'll always get full on honesty from me… I don't see the point in being otherwise. I have another site that is more of an autobiography, or is that biography ? Anyway, it's about me and my journey, written by me. Some fun, some serious. Just an account of how I got to be here.
Twack was languishing, no other way to put it. I knew it always had potential but I just never 'realised' it. Realise in the sense of actually making it happen. It turned in to one of those things that I would 'get to' when…long list of excuses. I'd get to it when the 'time was right' or 'I had more time' or 'I knew what I really wanted to do with it' and so on and so forth. You get the picture.
Basically, I just needed to pull my proverbial finger right out and get on it…..so much to do though. Boo hoo.
Taking Control
I'd like to believe in fate but I also know that we make much of our 'luck' ourselves. A job is never going to just drop into your lap, especially if you're at home thinking "I'll never get a job'. Call it the Law Of Attraction, if you will, or not it you think that stuff is mumbo jumbo…we all believe different things, no issue there.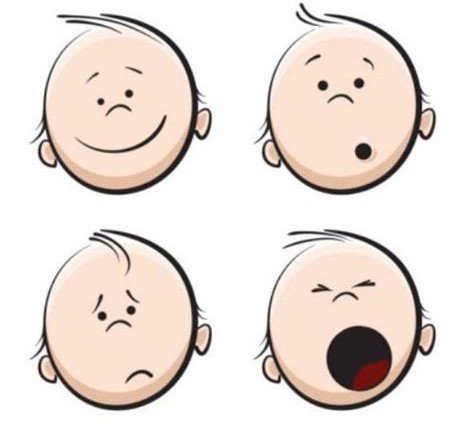 I have four sons. Eldest has been in and out of jobs ever since he left school. Still finding his feet as far as doing what he enjoys. He has stayed at it though, never afraid to try something new. Second inline to the throne is at university trying to learn their chosen vocation…again, choices… My third has had the roughest ride out of the four of them but has always been so positive…life has been cruel but it has never taken away his attitude. He also, is now working as an apprentice, maybe not in the ideal job but one where he can hone his skills.
The youngest, maybe not so much but, in his defence, he's in his final year of school so is more focused on exams…we'll let that one go. I'm happy that he's focused on this.
The point is, they have all made their own luck. They haven't sat back 'on their laurels' and let the world revolve and hope that something will turn up. That's what I needed to do but it didn't happen in the way I was expecting.
A Change Of Direction
My sister had thrown a comment at me in one of her e-mails…and it had stuck… I should do more with TwAcK, you know you can…there it was, can't unsay it and it was true. That was last year but every now and then it would pop into my head. Maybe it was working in the background when I made some changes at the beginning of this year, who knows.
January was a time to shake things up. I was content doing what I was doing…no point in going into all that here… I was looking for another direction. I had decided to start working on computers. I had had some success over previous years, buying old ones and giving them a 'tech face lift'…My mind made up I started to make plans.
I sold all my cars…that's what I had been doing…putting neglected but still usable cars back on the road. Then started working towards buying a few 'broken' PC's or laptops. I always enjoyed doing it. It's the child in me. Take it apart, fix it, then try to put it back together. Most of the time you win.
A Chance Encounter
I was at my computer one morning, sifting through e-mails when I came across another one of the 'scam' letters. "You can buy my system and retire" blah blah blah. Normally they get deleted but for whatever reason I though I'd watch a video, you know, just to see how bizarre the deal was. I managed 10 minutes before deleting it. No idea why but I thought I would do a bit of research on the 'successful entrepreneur' that was going to give me his secret…turned out that the opportunity did actually exist, though the claims it made were a little exaggerated…you 'd do well to make nay money unless you put in way more than the initial set-up cost.
As I was trawling through the Google pages I came across a 'review' of the deal of the century. The guy doing the review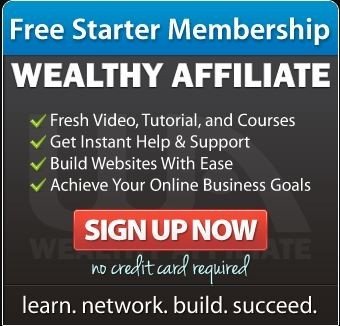 had a whole site dedicated to having a look at those 'Too good to be true' schemes and doing a pretty good job of debunking them. I read a few and his style was fair, he didn't just 'slate' them he told you why they weren't such a good deal. Nice touch.
Then he provided a link to an opportunity that was 'real' and you would be able to succeed, if you put in the hard work. This was not an 'overnight' success recipe…you needed to be prepared to work at it over months, not days. My interest was piqued and I was abot to meet Wealthy Affiliate.
Not only was his pitch intriguing there was also the fact that if you signed up you could have two websites available to you for free…forever. Yep, you guessed it, I went for it…Before you say Duh…there was nothing to lose. Read on.
Everything In Alignment
Well, it was sort of to do with computers…wasn't it ? I mean I was on the computer..whatever… I liked what I saw and thought it was worth having a proper look at… Remember TwAcK ?
What was the deal ? You ask….well I'm no sucker… I'll admit, I've been had before…it took me a while to figure out the "All that glitters is not gold" for real. There is a saying that I came across years ago for a certain Mr. Robbins:
"Success in life is the result of good judgement.
Good judgement is the result of experience.
Experience is the result of bad judgement"
So, with a more than skeptical mind I entered into a journey that has ultimately led me here. This wasn't meant to be a review or a 'sell' to you. I'm just letting you know that sometimes you get 'a break' and it sets into play circumstances that you couldn't have predicted.
You know what ? It was an easy decision to make. Main thing was, there was no hard sell and no one was making any false promises. The big thing for anyone looking to join but, like me, skeptical ? It was free…you didn't even need a credit card or bank details to get going.
In the beginning I wasn't sure what I was looking at…that didn't matter, my head was already starting to spin with the thought of being able to continue with TwAcK and maybe another venture to boot.
This felt like more than coincidence and I wasn't about to discard the chance to explore. At the same time I was no longer naive enough to just take everything on face value… Well, Wealthy Affiliate gave me the perfect opportunity to see exactly what it was all about.
As it turned out, there was more to this than met the eye.
Wealthy Affiliate wasn't just about making money, it was also about 'Paying It Forward' and that was right up TwAcKs street.
Enough for one post. I haven't even introduced you to my other sites yet…but…if you're as intrigued as I was about Wealthy Affiliate then you're welcome to have a look at a review I wrote about it… It's all HERE. Have a look and if your interest is piqued..sign-up for free…no catch and no strings. I shall endeavour to add yet more of the adventures of TwAcK AT WA over the coming days and weeks.
Be well.
Twack Romero